How to Maintain Your Used Jeep Wrangler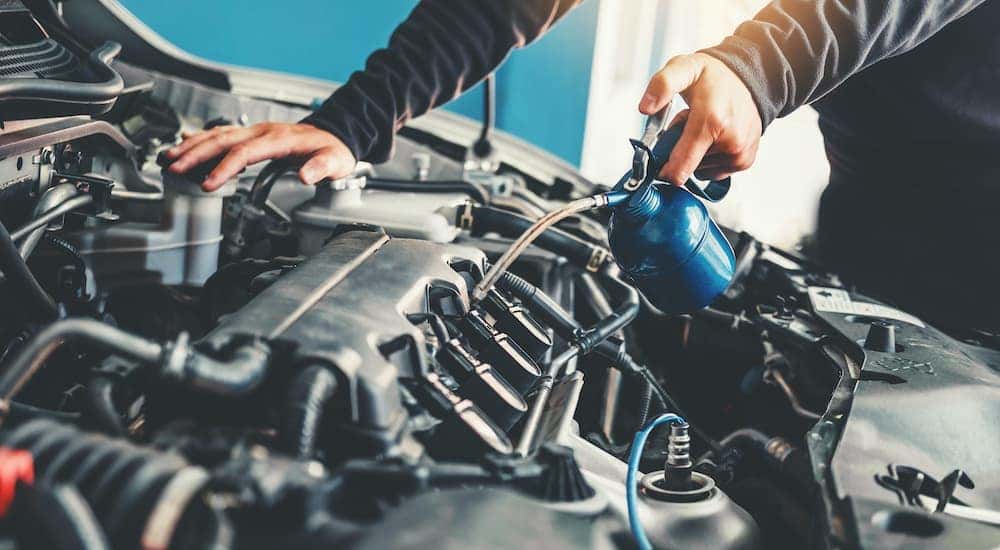 Have you recently purchased a used Jeep for sale in Cincinnati, or are you looking to purchase one but want to know more about proper maintenance? There's a lot to learn about Jeep maintenance, especially if you are buying a used Jeep so you can go off-roading. From oil changes to spark plugs, here is everything you need to know to keep your vehicle running smoothly for years to come.
How Often Should You Have the Wrangler Serviced?
How often should you get your Jeep Wrangler serviced? This is a question that pops up often because Wranglers do require a lot of tender love and care to keep in working order. You can't side-step maintenance on a Wrangler, especially a used one, due to the fact that there are a lot of moving parts, a lot of suspension mechanisms, and if you're consistently going off-road, it will put stress on your vehicle.
Before getting into the more advanced service work, it's important to cover the basics first. This includes oil changes, filter swaps, brake replacement, tire rotations, and wheel alignments.
Many of the basics fit the standard mileage of most other vehicles.
At a minimum, you should:
Get an oil change every 5,000 miles
Get the tires rotated every 5,000 miles
Get the brakes checked every six months
Replace the air filter every 15,000 miles
Some people prefer to play it safe with their Wrangler if they're doing rock crawls, uphill climbs, or other off-road activities by getting the oil changed every 3,500 miles. Others, who don't put their Wrangler through quite as much wear and tear, attempt to stave off and get the oil changed every 7,500 miles instead.
Along with oil changes and tire rotations, you should also have a full inspection done for the transmission, the battery, the cooling systems, and the engine. It may not be a big deal, but getting the vital components checked doesn't hurt, and if there is anything wrong, at least you can be made aware of it before things get serious.
How Often Should Parts Be Replaced/Repaired?
Replacing components and repairing parts for the Wrangler all depends on how often you drive the vehicle, where you drive the vehicle, and how you drive the vehicle. The more aggressive you are with the Wrangler, the more care you will need to apply when having it serviced.
You should check your coolant every 12 months, but it doesn't need to be flushed and replaced for up to ten years or 150,000 miles. If you purchased a used Wrangler, you might want to have the coolant checked the first time you get the oil changed.
Brake pads should always be replaced after being worn down, and they are probably one of the most important components to keep an eye on for your own safety. One maintenance practice is to clean the brake pads or have them checked every time you get a wheel alignment or rotate the tires. Typically you'll want to replace the pads between 30,000 and 60,000 miles, depending on the wear and how often the Wrangler is being driven.
Be Sure to Get Steering and Suspension Repairs
Other important parts of a used Wrangler that need to be addressed are the axles. The axle assembly should be checked every time you get the vehicle inspected by a mechanic or every time you do a major oil change or checkup. Replacing a broken axle may run you anywhere between several hundred up to a couple of thousand depending on the parts, labor, make, and model of your Wrangler. Other things to keep an eye on if you are a frequent off-roader include the suspension and shocks.
However, if you get the suspension inspected during regular checkups, you shouldn't have any major problems with them, and if any leaks are spotted, they should be quickly corrected.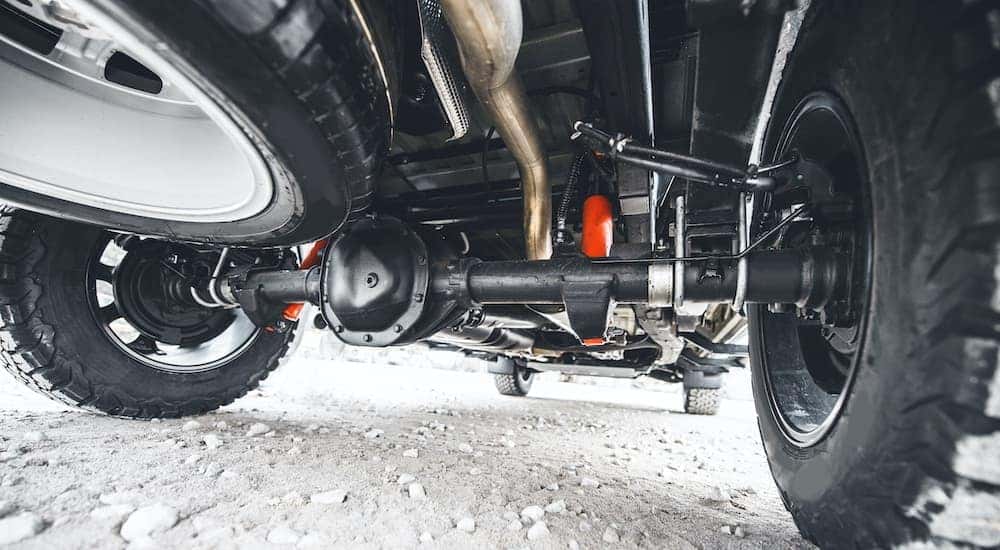 Transmission Fluid Change Versus Flush
Some drivers are oftentimes perplexed about how to maintain their Jeep when it comes to transmissions. Not every Wrangler is made the same, and not every Wrangler comes with the same transmission. Different transmissions have been used throughout the history of the Wrangler and vary from one model to the next. Depending on your Wrangler's make and model, the transmission fluid may need to be changed along with the filter after the 30,000-mile mark.
Sometimes you may want to have the fluid flushed if you've been putting your Wrangler through the ropes. However, if you flush the transmission fluid, you also need to make sure that the transmission filter is also replaced; otherwise, you run the risk of the filter getting clogged with contaminants and other harmful particles that may not have passed through, and if they clog up the filter during a fluid flush then you'll actually end up doing your transmission more harm than good.
If you do aren't big on off-roading and travel only to and from work, you may be able to change the fluid every 60,000 miles instead. Again, it all depends on how you drive your Wrangler and where you drive it, but always check your maintenance guide to be sure.
Replacing Spark Plugs and Gaskets
Two more common components that Wrangler owners sometimes need to address within their ownership of the Wrangler are the spark plugs and gaskets. Replacing the gaskets isn't something that's done lightly nor frequently. In fact, the head gaskets on a Wrangler will typically only ever have to be replaced once within the ownership of the vehicle, or once every 100,000 miles.
If the other fluids and filters are replaced at regular intervals according to the owner's manual, then the gaskets should last you a good while, much like the spark plugs. Some owners who want to maintain the highest possible fuel economy and performance out of the Wrangler will sometimes replace the spark plugs before the 100,000-mile mark.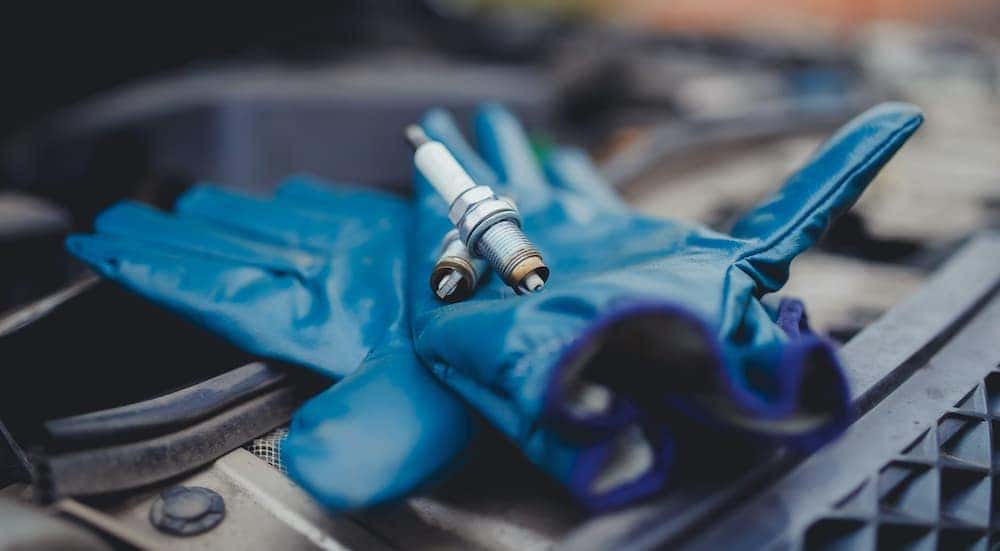 Visit Zimmer Jeep Dealership for Wrangler Service
Never side-step the necessary service requirements and checkups for a used Jeep Wrangler. The attention and care you put into the vehicle is an investment. Let the certified technicians at Zimmer CDJR help you maintain your Jeep Wrangler and keep it running in the best shape possible. Our Mopar eStore allows you to search and find the necessary OEM parts for your Jeep, while our service team can help you maintain your Jeep for many years to come.
Take advantage of our service specials and discounts, or use our Express Lane to quickly get a checkup at the dealership without scheduling an appointment. We can help with air filter replacements, oil changes, tire checks, or wiper blade replacements, along with coolant checks and refills.
Whether you're looking to buy a used Jeep for sale near Cincinnati or have a Wrangler in need of service and repairs, Zimmer CDJR in Florence, KY, is your one-stop-shop for all things Jeep.