Christmas isn't always "merry" for hungry children in Boone, Kenton and Campbell counties. The holiday break from school is a daunting time not looked forward to by thousands of hungry children in Northern Kentucky. These children, who typically must rely on the Free & Reduced Lunch Program for meals during the school year, know that when school ends, so does their primary food source. Thanks to GO Pantry's "Christmas Break GO Box" campaign, hundreds of those kids, in the worst of the worst situations, will have enough to eat over Christmas and New Year's.
WHO:
Northern Kentucky children that have been identified by their schools as those in the most need. In most cases, a teacher has physically recognized that the child is hungry and struggling and identified as truly at risk of not eating on the days they are away from school.
WHAT:
Donors can sign up to "fill" a "Christmas Break GO Box" with items GO Pantry has strategically listed as necessary to cover the time away from school. These items are then delivered in a "reverse drive thru" manner to one of two area businesses generously collecting for GO Pantry, or to the GO Pantry warehouse during a specific delivery window the first weekend in December. Once everything is collected, it's checked for strict expiration date compliance and delivered anonymously to the schools these kids attend in time for them to take it with them over Christmas Break.
WHEN/WHERE: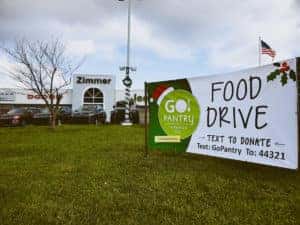 NOV 15 – DEC 1, 2019 *Zimmer Motors, 1086 Burlington Pike in Florence, M-Thur 7am-8pm / Fri 7am – 6pm / Sat 9am – 5pm / Sun 12-5
*Schulz & Sons Jewelers, Kroger Plaza in Ft Mitchell, Mon-Fri 10-6 / Sat 10-5
DEC 2, 2020, 9am-11am or 4pm-6pm & DEC 6, 2020, 12pm – 5pm GO Pantry Warehouse, 7960 Kentucky Dr in Florence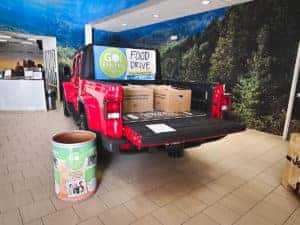 WHY:
"During the school year, many kids get their only meals at school through free and reduced meal programs," said Laura Dumancic, a Union mother of three and founder/director of GO Pantry. "That's a reliable source of healthy, filling food for many kids. When you take that away during Christmas break, many kids go hungry." Food drives are the organization's primary source to feed children on weekends during the school year and the "Christmas Break Go Box" campaign is critical to make certain these hungry kiddos have enough to get them thru the holiday break.
ADDITIONAL INFORMATION: Laura Dumancic (GO Pantry Founder) available for interview.
Contact: Nicole M. Niehaus ; (859) 816-5027 ; [email protected] www.gopantry.org