Tips for trading in your car
More and more we see car buyers willing to trade in their current vehicle instead of selling it privately. In doing this, buyers are willing to take a slight decrease in the value of their trade-in for the convenience of simply turning over the keys and driving off in a new vehicle. Yet, don't you want to get the highest value from your trade-in? Absolutely! Here are a few things you may not know about trade-ins and how best to maximize the value of your vehicle.
-Understanding the Used Car Market-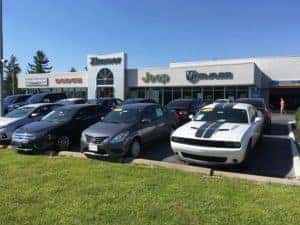 When it comes to dealerships accepting trade-ins, there are some points that are easy to overlook. The biggest one is that private party resale value versus trade-in value. With private party sales, the buyer assumes all responsibility for any potential needs/repairs that the vehicle in question may have. At a dealership, we must pay our service department to inspect the vehicle and perform any repairs.  The dealership assumes the responsibility of ensuring that the trade-in is fit to be resold on our lot. This, in turn, means that we generally cannot offer the maximum retail resale value due to these costs. If we did, then all of our trade-ins would be priced above the market value and they would not sell. We want used cars on our lot. They offer a wide choice to all of our prospective shoppers. But we must be fiscally responsible and finding that balance for both you and the dealership, while tough, is a job we are trained to do.
-How to Earn Top Dollar Value-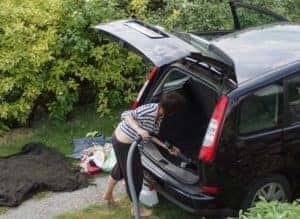 When you come in to trade your car in, here are some smart tips to help ensure the highest value you can get:
1-Make sure that your trade-in is clean. Don't have odds and ends packed away in it. Make sure to run it thru the car wash and vacuum it out. If it's dusty, wipe it down. 30 minutes of time is going to work in your favor.
2-Have your title with you. If you do not have the title, please have your most recent payoff statement. You can easily get this online or have it emailed to you by your bank or credit union.
3-Remove and replace aftermarket items if possible. While these items make your car uniquely yours, it may be harder for a dealer to sell a heavily personalized vehicle. Everyone's tastes are different and it's difficult to put a value on taste.
4-Bring any repair records that you may have. Tire rotations and oil changes are normal maintenance. But something like new brakes (front and back), brand new tires, transmission work, major engine repairs and other bigger jobs hold some value for a dealer. If we can see that the work was recently done that works in both your favor and ours.
-It's A Win-Win for Everyone-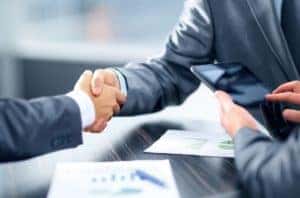 When you come prepared to trade in your current vehicle, things are bound to go smoothly. Not only that, you are doing your pocketbook a favor as well as your local trusted dealership. Give yourself a 'solid' and make sure that you follow the steps listed above. And, if you have any further questions, feel free to reach out to our staff to get informed answers to your questions.