The Jeep legacy at Zimmer CDJR
Jeep has long been synonymous with rugged capability and dependability. For 77 years the Jeep brand has led the way in outdoor ruggedness. And with the Wrangler winning Motor Trend's SUV of the year for 2019, Jeep's reputation has grown even bigger. Yet it's not all about work when it comes to today's Jeep models. There's a bit of Jeep for everyone and for every lifestyle. And the Zimmer family has loved Jeeps ever since we began selling them.
-Jeep Ownership…it's a Family Thing-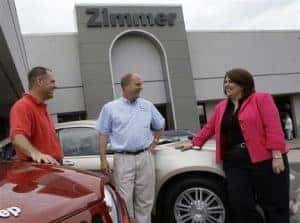 Born out of necessity during the early stages of World War II, the GP (as it was known) was simple to drive, repair and took a beating and kept going! The early civilian Willys Jeep CJ was a simple and fun rig to go camping in or hit the trails. It was also easily adaptable to using for chores and work around the property. Having owned Jeeps before, both Dick and Tom Zimmer felt that the Jeep brand fit their lifestyles and would be a perfect brand to sell.
-Jeep and Zimmer Come Together-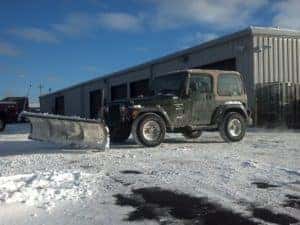 In 1987, Chrysler Corporation bought AMC, who owned the Jeep brand. Having sold Chrysler products since 1929, the Zimmer family was thrilled to finally bring this beloved brand under our rooftop. Since then, we have polished our reputation as THE Jeep brand experts in the tri-state area. The Zimmer family and many of our employees own and drive Jeep vehicles. There's nothing like driving down the road and seeing another Jeep coming your way and you give the Jeep Wave!
-Trust Jeep and Zimmer-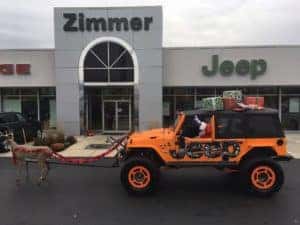 Jeep keeps rolling out the hits. From the award-winning Grand Cherokee and hot-selling Renegade to the fantastic Cherokee and legendary Wrangler, Jeep is the standard-bearer for SUVs. And Zimmer CDJR is the family that knows Jeep best. So when you are in the market for a new (or used) Jeep, come in and see our team, our family, and learn what there is to know about Jeep today!