Summer travel tips
Spring feels like it has blown by and summer is in full bloom. Tops down, sound up and fun with family and friends is in the air. Yet with summer comes hot temperatures and increased traffic on the roads. It can be a bit overwhelming to keep it all in perspective while you travel both near and abroad. Here are some smart and simple times to keep in mind.
-Hot In The City…and Country-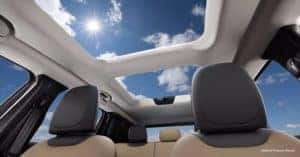 The sunshine always lifts your spirit and makes for exhilarating driving. However, sometimes the heat is oppressive and air conditioning is the only comfortable relief. It's best to make sure that your air conditioning system is in good operating order. If you have issues, make sure to bring your vehicle to your trusted Service department and have them inspect it for you. It could just need a recharge or perhaps more extensive work. Regardless, maintain your AC system to keep you and your family cool and comfortable. Also, make sure to keep water with you at all times. Not only is it refreshing but if you are stranded and need to stay cool/hydrated a bottle of water will help you do just that.
-Rollin' Down The Highway-
When its time to take a trip (big or small), your vehicle is constantly under a barrage of bumps, dips and changing road conditions. Inspect your tires and make sure that they tread depth is sufficient to give you good grip in any situation. If you experience a vibration in the steering or ride of your vehicle it could be a number of things. Make sure that your shocks and struts are in good working order and that your wheels are balanced. Also, keep in mind if it's been awhile since you had an alignment performed you may want to have that done. Finally, make sure that your navigation program is up to date. For vehicles with this installed, your dealer can check and see if your maps and POIs are current.
-Think Ahead and Think Smart-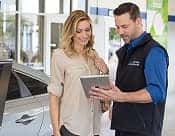 Do you have a working jack in your car? Is your spare inflated? Did you pack safety flares and a disposable rain poncho? It's the little things that make any trip you take both safe and pleasurable. For long trips make yourself a list of what you need to pack and what you need to check on your car, truck or SUV. And bring a map or a Milepost with you as you never know when your cell phone battery may drain down and leave you with no navigation options.
Plan ahead and double-check before you hit the road this summer. And if your vehicle needs any maintenance performed, schedule it to be looked at well in advance of your trip.