Sergio Marchionne: The Last Great Automotive Executive?
The sudden passing of FCA Chairman Sergio Marchionne last week stunned the automotive world. Heralded as a game-changer and visionary (later in his career), Sergio blazed forth a path none could have seen 10 years ago when the Fiat-Chrysler merger took place. The history of the automobile has an amazing cast of leaders over time. How does Mr. Marchionne stack up and, is he the last great automotive executive we will see?
-Powerfully Passionate-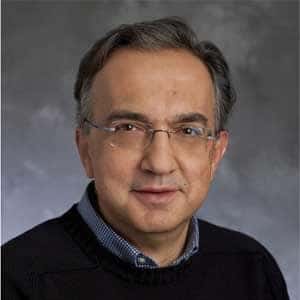 When Sergio Marchionne took over leadership of the FCA merger, he knew right away that he had to consolidate models and usher in a higher quality of a vehicle. While Fiat may have been seen as a lightweight in decades past here in America, overseas, it has deep pockets and a healthy reputation. At times he pushed forth a blinding speed and was known for keeping all hours of the day (and expected the same of his management team). Both charismatic and demanding, Sergio rarely took 'No' for an answer yet was quick to admit to mistakes.
-The Right Place At The Right Time-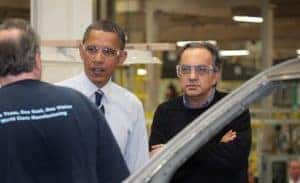 While many in press applaud the efforts of Sergio, some are quick to point out that he got a sweetheart deal from the US Government for Fiat to purchase Chrysler. Given the brand with $12.5 billion dollars in relief loans, Mr. Marchionne was able to get things moving quickly with little to no out of pocket investment. Couple this with six straight years of a rising (some would argue a booming) auto market and the recipe is there for strong success. Certainly, things were in his favor but make no mistake, he made the most of said opportunity.
-A Voracious Visionary-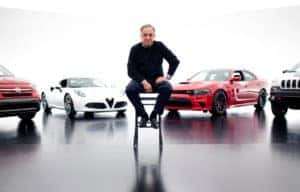 \
The role of a dynamic visionary is muti-fold. And in this day we see more and more specialists and fewer visionaries in the role of chairperson in the auto industry. Sergio Marchionne was cut from a different and unique cloth compared to his contemporaries. He strove to maximize every brand he ran and his influence at FCA cannot be overstated. Newly appointed CEO Mike Manley has his work cut out for him. Being a progeny of Mr. Marchionne puts him in an enviable position. The staff and ownership of Zimmer Motors are pleased to have been a part of history-making excellence at our company the past decade.