Ram Truck: Balancing Work and Play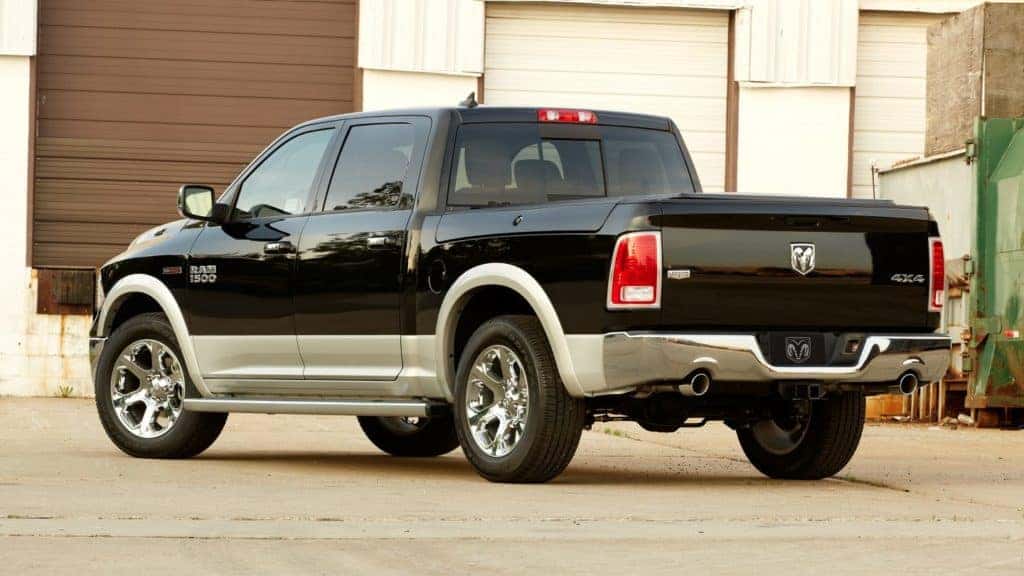 Back in the day if you owned and drove a full-size truck every day chances are it was a bit of a beast. Yes, it had a radio and perhaps a CD player along with plenty of leg room. Maybe you even had power windows! But in the last 10-15 years what people want and expect of a truck has changed…dramatically. And Ram truck has been leading the way with innovation and brute strength. This is one reason why we've surpassed Chevrolet in sales and are nipping at Ford's heels.
-Comfort and Convenience-
With today's Ram truck you have Bluetooth capability. So you can be hands-free and in touch anywhere, anytime. Based on the Uconnect infotainment system, the various head units in Ram truck offer a level of sophistication rarely seen even in higher end passenger cars. With the larger 8.4 inch touchscreen, you can have Garmin navigation at your fingertips. And don't forget that a backup camera option is available in both 5 inch and 8.4-inch head units. Be safe at home or on the work site! Couple this with power windows, power locks heated steering wheel, heated and ventilated seats and it is clear Ram truck covers it all.
-Capability and Intelligent Design-
One of the biggest frustrations in truck ownership is trying to maximize all of your bed space. With the patented Ram Box option, that worry goes out the door. You can store anything from tackle, guns, gear, to Christmas presents and lock it up tight. Plus, they are weather sealed and have drain plugs. That means you can pour ice cubes into your Ram Box and keep your drinks cold and leave your cooler at home! Now that is intelligent design only from Ram truck. That's not the only awesome (and useful) option Ram has for you. Check out this nifty video of Ram 2500 Power Wagon's winch in action. Be prepared for any obstacle big or small with a Ram truck.
-Power and Precision-
There simply isn't a more impressive powertrain lineup on the market. From the Pentastar and EcoDiesel V6 engines to the 5.7L and 6.4L HEMI Ram truck has got 90% of the jobs covered. For the remaining 10% Ram leads all comers with 30,000 pound tow rating on  Ram truck 3500 with the 6.7L Cummins diesel. Ram truck isn't just at the top of the mountain we pulled the mountain! Every engine that is offered by Ram truck is smooth running with a linear torque curve and strong MPG. Add in good reliability and names you can trust and it is a win-win for you.
When it comes time to make a decision on what model of truck will serve you best in any fashion come see the Ram truck experts at Zimmer Chrysler Dodge Jeep Ram. Let us show you why Ram truck is the only choice you need to make for work or play!