Mind Blown: The All-New Jeep Wrangler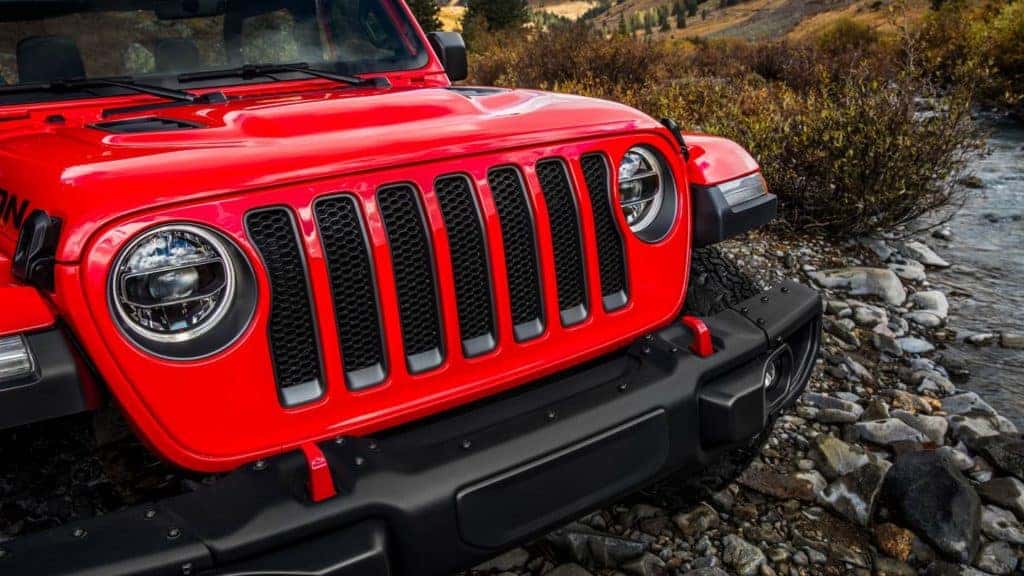 Its been eleven years since the iconic Jeep Wrangler has been redesigned. When you manufacture one of the most iconic vehicles ever made you tend to use kid gloves when changing it. However, Jeep pulled out all of the stops on the new 2018 JL model. From longer suspension travel and an integrated Uconnect system to keeping the fold-down front window, it's simply awesome. Let's take a deeper dive into some of the features that stand out.
-Jeep Wrangler: an icon reborn-
The Wrangler has been the most capable four-wheel-drive vehicle since it was introduced in 1941. Decades of engineering and testing have made it world-class. A completely revised suspension allows for more articulation, ground clearance, and bigger tires. The Rubicon comes with electronic swaybar disconnects. This adds another 9 inches of suspension travel. And that's not all. The new JL model is powered by the 3.6L Pentastar V6 and the new eTorque 2.4L I4 engines. And to top it all off a new 8-speed automatic and a revised 6-speed manual transmissions keep the power to the trail. The outdoors don't stand a chance with this ability behind the wheel!
-Top shelf technology for Wrangler-
The refinement does not stop at the exterior. A completely revised interior makes the Jeep Wrangler stands out. The Uconnect touchscreen infotainment system has nav, Bluetooth, and phone app capability all built in. There are auxiliary switches for add-on accessories and USB-C capability for your latest Samsung phone. The Sahara model has an optional Selec-Trac 4WD system. It allows you to go into 4wd with the flip of a switch. That's it! All speakers and switches are waterproof to keep things functional in the wettest environments.
-Stunning looks and functionality-
It is tough to improve a classic design. However, the designers at Jeep pulled off a spectacular look for the JL Jeep Wrangler. Bigger headlights, deeper wheel wells and an integrated Sport Bar are just a few of the things you notice right away. In a new take on an open-air top Jeep designed the Sky One-Touch power top. The sun and wind in your hair with the touch of a button.
Come see these amazing features for yourself here at Zimmer CDJR. Our staff awaits you and any questions you may have about the all-new JL Jeep Wrangler!