A Jeep Newbie and Your 1st Trail Ride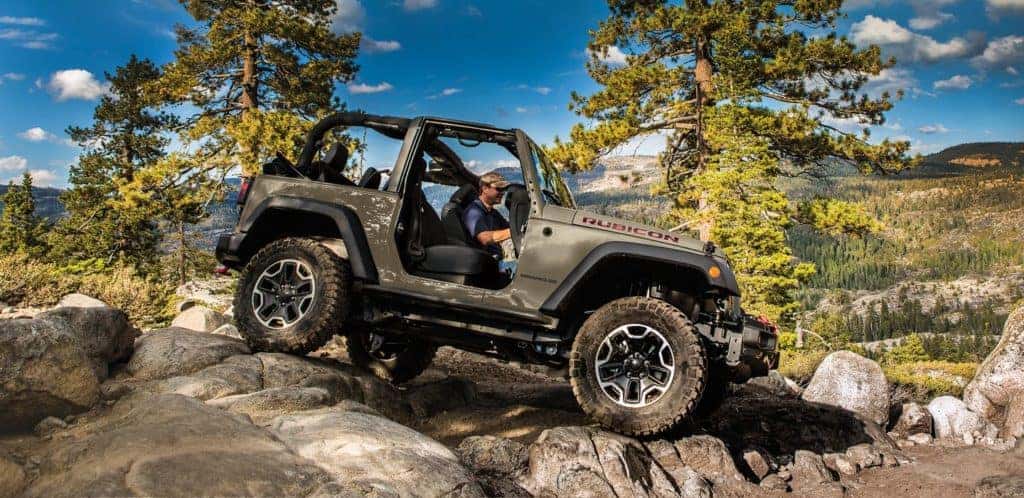 The term 'newbie' applies to all kinds of interests in life. For Jeep peeps, it's a rite of passage. You bought your Jeep now how do you get out on the trails? Where do you begin on your quest to enjoy what your Jeep is capable of? Here are some ideas, tips, and thoughts on this very subject.
-Find A Local Jeep Club-
Before you buy any off-road parts or tackle the trails by yourself, seek out any local off-road clubs. Camaraderie is always a good thing, especially when starting a new endeavor. The members of the club(s) you join will be helpful in making recommendations and answering questions you may have. A club is a terrific resource for a Jeep newbie to 'get their feet wet' in all things Jeep. Some clubs may be model-specific so you may want to look there first. Check on Facebook and also Google for groups in your area. And don't overlook national/international clubs as well.
-Check State Park and Trail Availability-
Some parks offer areas where you can legally and safely take your Jeep on the open trail. This way you can see and experience a Jeep newbie ride like no other. Most groups/clubs in your area will know the ins and outs about what areas you can go to. They generally set up newbie rides and advertise them. And you can check the Jeep Wave page for national events too! Check out Tread Lightly as well. They have great tips on off-roading responsibly. Plus they even offer a discount when buying a new Jeep.
-Talk to your Local Dealer-
Many dealerships have mechanics that know the local trails and can offer pointers and advice to you. Not only that but you can ask them for recommendations on Mopar-brand lifts, wheels, and tires that will not void your factory warranty. That way you can safely modify your new Jeep and not void your warranty. So don't miss the good times in your new Jeep. Educate yourself, find some local Jeepers, get involved and have fun!