A Day In The Life of Zimmer Motors
Hustle and bustle. From 7 am until sometimes late into the night, things stay busy here at Zimmer Motors. And it's not just 'cars in, cars out'. We have nearly 90 years of time in our community. With this brings an intimate and unique relationship with our clients both new and older.  With four departments all working in conjunction with one another, each day brings new challenges and fun!
-Sales-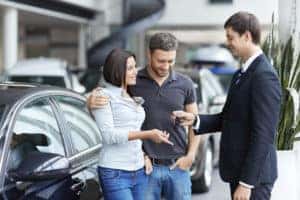 Our Sales department is constantly in touch with you, our client. Sales follow up with an assist prospective clients with the purchase of a new or used vehicle and are generally our 1st impression to those new to our dealership. Our Sales staff is continually staying in touch with our customers by phone, email and in person when returning clients come in for Service. We also stay informed with the latest product and industry news to best serve all of our clients thru rigorous online and off-site training on the products we sell. Our Business Center processes all paperwork expertly and expediently, keeping everything in Sales moving seamlessly and smoothly.
-Service-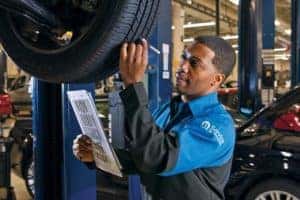 In many respects, our Service team is the lifeblood of our dealership. We've worked very hard for many decades to offer the best service with a smile in the northern Kentucky area. Our technicians and management work together to get repairs done timely, using the best technology in the Service industry. We communicate with FCA to keep you updated on any recalls and offer some of the best Service discounts on what you need each month. And, we work with you, our customer, to establish a regular maintenance program to keep your Chrysler, Dodge, Jeep or Ram truck in tip-top form!
-Parts-
Whether you are performing repairs on your own, detailing your vehicle or just in need of the latest Mopar SWAG, our Parts team has what you need! Did you know that our Parts warehouse is the largest in the tri-state area? And, if for some reason we do not have what you need in stock, we can generally get it within 24-48 hours. Our Parts staff are long-time Mopar experts and we offer you the best knowledge about your Chrysler, Dodge, Jeep and Ram truck old or new. Our Parts department stocks the best car detailing and maintenance products all endorsed by Mopar. Plus, we pick out the coolest hats, t-shirts and other niceties to let you represent your passion for your ride!
-Body Shop-

It's never a good feeling when your treasured and trusted ride gets damaged. Our Collision Center staff do their best to work with your insurance company to ensure that your vehicle is repaired quickly and at high quality. In some respects, the body shop works in conjunction with our other departments the most often, ordering the proper parts in to make repairs and having Service perform any necessary non-structural work on your vehicle.
All of this and a dedicated team of employees in support and ancillary roles work to make your time spent with us both pleasant and productive. If you would like a behind the scenes look at our staff taking care of you just ask. And, unlike most dealerships today, you can find any one of the Zimmer family/ownership here on site to chat with. Now THAT is stellar service from the top-down!